Unibet vs Neds vs Pointsbet vs Bet365
18+ | Don't let the game play you | Stay in control. Gamble responsibly | Gamblinghelponline.org.au  
Check out this short read on our comparison between Unibet/Neds/Pointsbet/Bet365 – fully updated for their 2023 platforms.
Sportsbook & odds: Bet365 wins
Given that each of these bookmakers has a fully functional, and quite an extensive sportsbook, we had to kick off this comparison article with a good look at the sports offered, and the odds available. As you can see above, we've awarded Bet655 the victory for this category, but this was an incredibly close contest. Check out details for each below.
Neds – 3/5
This may seem like a bit of a harsh analysis, especially given that Neds has a great reputation in the Australian market. The only reason that we've awarded them a 3 is because they are a bit too heavy on the horse racing side of things. Yes, they are a remarkable sportsbook for horse racing, and greyhound racing for that matter, but they do lack the variety in other areas.
Unibet – 4/5
Bet365 may have taken the victory, but Unibet certainly gives them a serious run for their money. Unibet has just as many sports as Bet365 does, and they cover a number of popular sports in Australia such as cricket and rugby. The one and only reason that we've given Bet365 the title over Unibet is that the odds are marginally higher at Bet365, on average.
Pointsbet – 4/5
Pointsbet has an absolutely awesome selection of sports, in fact, they may even cover more sports than Bet365 if you include the special markets. However, this platform is a specialist spread betting platform, so while they may have great odds for spread bets, the other markets aren't quite as appealing.
Bet365 – 5/5
Bet365 just ticks all of the boxes for receiving full marks in this category. They have a wealth of sports to bet on, and they have very enticing odds for sports across the board. When we witness a sportsbook of this quality, there is just no way that we could leave them off the top of the leaderboard.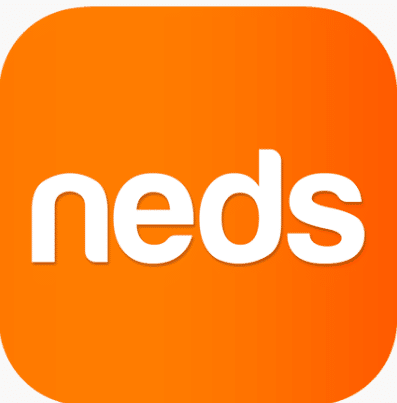 Best Betting Sites: Additional features
User Experience – Neds wins
User experience is all about the general feeling you get when using a betting site, and Neds just stole the show for us in this category. You notice as soon as you hit their homepage that this is a site that has been put together by some seriously talented developers, and we've given details on the other sites below.
Neds – 5/5
You'll get a feel for what sport Neds specializes in within seconds, as they have a dynamic horse race running across the back of the home page. Aside from this, they seem to present everything in such a spacious and clear manner that we had to give them the trophy here.
Unibet – 3/5
Unibet is a fantastic sportsbook platform, with clear links to their various sports and markets. However, given that we are comparing them with some of the top bookies in Australia right now, we've given them a 3. This is mainly down to the site being quite basic in appearance and not as dynamic or visually appealing as the others.
Pointsbet – 4/5
Pointsbet has an awesome color blend of black and red running through the whole site, and the site is very quick to respond to commands. The loading times are also admirable, but they lack a bit of the immersive feel that the Neds platform has.
Bet365 – 4/5
Bet365 is one of our favorite sportsbooks in Australia, and they have loads of desirable features on the site. The reason we didn't give them the win here is that there is so much going on in the sportsbook that it can become information overload at times
Live Stream – Unibet wins
All of the sites that we are comparing here have live streaming services, apart from one. They haven't all been created equally, however, and we've given details for each here:
Neds – 4/5
Neds has only recently started streaming events for its members, but the quality is quite good from what we have seen. As is the theme of the Neds platform, the majority of streams that they offer right now are for racing events, but they plan to add many more in the coming months.
Unibet – 5/5
Unibet is no stranger to live streaming, and with their own Unibet TV product that covers all of the games, they are almost in a league of their own. You can live stream events on both mobile and desktop platforms, which is even better.
Pointsbet – 1/5
At this moment in time, Pointsbet has not made the transition into offering live streaming services, so we had to give them the lowest grade possible here.
Bet365 – 4/5
Bet365 is on par really with Unibet, but there is one critical element that drives us crazy with this bookmaker from time to time – you cannot set the stream to full-screen mode on the desktop site, which is super frustrating.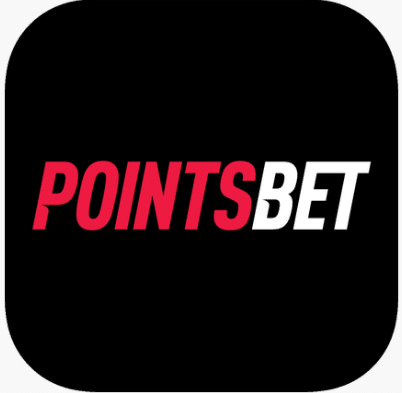 Mobile Application – Pointsbet wins
This is the first category that Pointsbet takes the win for during this article, and there is a compelling reason why – just read on for full details.
Neds – 4/5
The Neds mobile app is attractive and simple to use, but given that it is a bit more dynamic than other apps on the market, it does have a tendency to be a bit on the slower side. Apart from that, the app is very good.
Unibet – 4/5
With live streaming options plus more than 30 sports available from the app, Unibet has put together something that will suit the majority of sports bettors in Australia.
Pointsbet – 5/5
The betting markets may be a bit unique, but when it comes to the visual appeal and performance of this app, it really is second to none.
Bet365 – 4/5
Bet365 has everything you could ask for in a mobile app really, with the exception of one particular element – a spacious layout and simple design.
Pros & Cons
Pros
Cons
Neds
Awesome design for the desktop site

Horse racing specialist

Odds aren't fantastic

Not the largest variety of sports

Unibet
Live streams are great quality

Statistics and reports readily available

Design of the site needs improving

No In-play

Pointsbet
Specialist spread betting platform

Very appealing site

Not everyone enjoys spread betting

No live streaming

Bet365
Huge list of sports

Very competitive odds

Some cluttered pages on the app

Can't watch live stream on full screen from desktop
Best Betting Sites: Bet365
Bet365 is the online sportsbook that is getting our stamp of approval from this comparison article. They just do so many things well on the site that we feel they are one of the go-to bookies in the whole country right now, and we don't say that lightly. The odds that they offer, combined with streaming services and a solid mobile app means that they just have all of the key bases covered – we would highly recommend giving them a try.