Best Betting Apps Australia: Our Top 10 Selection
18+ | Don't let the game play you | Stay in control. Gamble responsibly | Gamblinghelponline.org.au  
Here is our guide to the best betting apps for all you Australian punters out there.
Top Australian Betting Apps
Registration Link
Betfair


REGISTER HERE >

Bet365


REGISTER HERE>

Unibet


REGISTER HERE >

Neds


USE CODE STAR >

Ladbrokes


USE CODE NSN250>

Playup


REGISTER HERE >

Disclaimer
The following specials and registration links are not aimed at North-South Wales players in tune with the new regulation. The players from the NSW region are not eligible for the same.
Top 10 Best OZ Bookmaker Mobile Betting Apps
Betfair – Top quality odds and market variety in the Exchange
Bet365 – A streaming service second to none and vast market variety
Unibet – One of the most intuitive User Interfaces of all betting apps
Neds – Excellent horse racing coverage and markets
Ladbrokes – Big trading power delivers a superly varied sportsbook
BetEasy – One of the best designed, modern betting apps (no longer operating as of April 2020)
TAB – A familiar name in Tote betting and excellent live streaming
PalmerBet – Simple and straightforward and robust betting platform
PlayUp – Very good user interface and easy account setup
SportsBetting – A no-frills mobile betting app for easy betting
Betting apps provide Australians with access to quick betting. They are an integral part of the modern way because having access to odds and fluid markets any time or any place, is a huge, convenient boon.
The advantage that the best betting apps bring is that they are fast, secure and of course, mobile. Most bookmakers now importantly cater to both iOS and Android users with apps to broaden their base of customers.
It means that no matter if it is the newest technology that is sitting in the palm of a punter's hand or slightly older devices, there is a strong chance of compatibility with a bookmaker's betting app.
Bookmakers recognise this is a hugely user-friendly way for punters to get their wagering down and that is why betting apps continue to get better. Innovative tools are emerging like multi makers, quick bets, live streams and more.
Betfair: The best betting app in Australia
The Betfair app is available on both iOS and Android and they can both be downloaded directly from the Betfair Hub page. The Betfair app is slick and easy to operate and it gives full coverage of exchange betting. It's a very smart and innovative app, such as allowing the expansion of a full race card by tilting a smartphone
Users familiar with the full Exchange website are not going to find any switch to the Betfair app a cumbersome thing, so it comes in at the top our best betting app review. The layout and the tools that are operate just the same on either platform.
One big plus about the Betfair Australia service as a whole is how much variety that there is on the exchange in terms of bets. The full functionality of back and lay betting is there. Notably, the search button in the Betfair app delivers accurate results and allows for quick access to markets. 
There has been a lot crammed into the Betfair app including the graphs where you can see full market fluctuations and where the money in markets is going. When the value of the exchange odds themselves are stacked on top of what is a very fluid and robust app, then the Betfair app deservedly gets its high ranking. 
Bet365
Bet365 is one of the biggest brands in online betting. Their apps that are accessed via their main website. The quickest way to download the Bet365 app is to get on their mobile website and get the required link for your device from there.
We can recommend downloading the bet365 Australia app simply because of how good their sportsbook is. Having that extensive sportsbook right and your fingertips, and the strongly competitive odds that they roll with is such a good thing.
Bet365 have never been a bookmaker which has heavily leaned on big promotions, but their staples are very good. Their live streaming service through mobile is arguably second to none out of all the bookmakers on this list.
The other stand out aspect of the Bet365 Australia service comes back to their sportsbook.  Granted it's not the greatest looking app, but for quality, functionality and service, it hits the mark.
Unibet
Operator Unibet has produced a strong betting app. One of the features on the Unibet App that stands out is the horse racing coverage. That for many punters will be a strong enough reason to download the Unibet app.
Their mobile app, which is available for both iOS and Android, is not only stacked with domestic and international racing, but it's all backed up on the mobile app with added features like their Protest Payout and Dead Heat Payout offers.
There is a simplicity in creating racing exotics and just the overall variety of racing bets in the app is impressive. The access of that comprehensive range of bet types is good and that's down to the app's well-designed UI. Its operation is very user-friendly, menus are responsive and the split view is available on iOS.
The markets are laid out clearly with plenty of space between for legibility on the screen. There are excellent stats available in the app as well. Unibet has always been a highly rated bookmaker for their live streams and they stream a lot of content through their Unibet TV service. 
Other apps available in Australia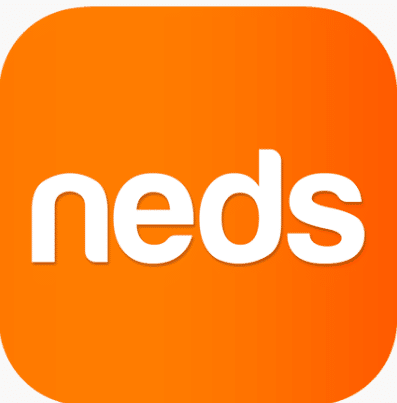 Neds
You get all of the many available markets from bookmaker Neds right into the palm of your hand. To get the app for either iOS or Android, there is a direct download link right on their website, which can be accessed from the main menu. Full install instructions are there.
The Neds app gives full access to their extensive sportsbook including a wealth of domestic and national horse and greyhound racing. The design of the main Neds website is very well done, is very clear and concise and that translates across to their app which does operate quickly. 
Everything to do with account management is handled well in the Neds mobile app. The account management section in the Neds app, in particular, is a very positive aspect of what they offer. It allows for convenient deposits and withdrawals, plus of course the ability to check on active bets at any time and track potential winnings.
Neds.com.au does cover international sports very well and one of their big kickers is that they do provide live streams through Sky Racing. They also hone in on mobile exclusive offers and promotions which is another boon to downloading the Neds betting app. Neds are quite horse racing-focused but have a very good sportsbook and extra features on the mobile app to enjoy.
Ladbrokes
The Ladbrokes mobile app is fast, intuitive and brings the best of the full website over to the smaller screens. The one thing with such a massive bookmaker brand as Ladbrokes is is that the end-user is going to know that an extensive sportsbook is going to be at their fingertips.
Fortunately, the sleek design of the Ladbrokes mobile app allows for easy navigation of what is a hefty sportsbook. After downloading the Ladbrokes app scrolling through markets just after firing it up, gives immediate access to a whole host of international and domestic sports bet options.
Naturally, the Ladbrokes Australia app is available for iOS or Android and there are unique offers that crop up on their promotion page that are only available on the mobile app. These offers cover sports and racing, so it's well worthwhile taking a look at downloading the app. 
Other features that the Ladbrokes app brings to the table is some fantastic live streaming, some of the best available and a strong multi maker tool. The layout is good and runs off their familiar red and white branding. It is a very easy app to use and Ladbrokes do offer some of the best race cards around.
BetEasy – no longer operating as of April 2020
BetEasy (formerly Crownbet) comes in on the list of the best betting apps, well easily. Right off the bat, they offer some of the best mobile racing betting out there. There is so much good stuff going on and their cool and easy branding of purple and turquoise does immediately make it recognisable.
It gives the entire BetEasy mobile app a light, fresh and modern feel. 
A funded account with BetEasy allows customers who have downloaded the BetEasy app to have access to live streams. The organisation of the live stream feeds could be a little better through the app, but they cover a lot from local horse racing to global soccer fixtures. Their racing is provided by Sky Racing.
They have a version of Quickbet to speed up the wagering process and overall the BetEasy app is fast, user friendly and secure. 
TAB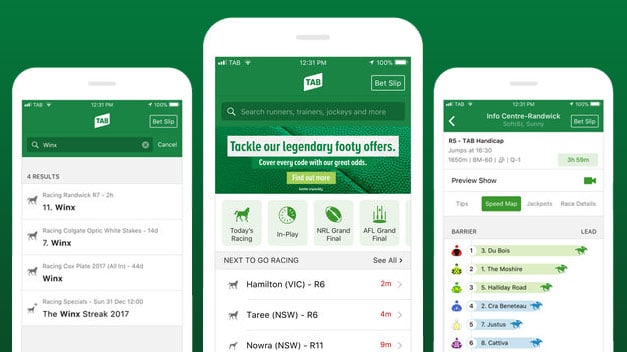 Familiarity is a big thing for a lot of punters. There is unlikely to be a punter looking at this list of best betting apps who haven't heard of the TAB. The Tote operators are one of the most familiar names that there is in Australian betting. However, we couldn't push them higher up this list of best betting apps.
Firstly the positive of downloading the TAB mobile app. It has the same familiar look as the main website does, that famous green and white theme. There are good features on the app like their same game multi-tool, which is a great unique touch that they have going there.
There is a lot of live streaming that they provide as well and the video screen floats on the device so that live markets can be seen at the same time. Then there are the great racecards, stacked full of information which is a massive plus. 
Overall it's a good app, but then they just fall down a bit from earning a higher place on the list because the variety of their sportsbook was not quite there when compared to some of the other major players.
PalmerBet
The 100% Aussie owned company PalmerBet comes in with a very strong contender in the list of best betting apps. There is an outstanding amount of horse racing on offer through their website. Those very strong markets provide a very good solid platform for punters.
There is a lot of social interaction happening at PalmerBet which is a modern touch that may appeal to punters, allowing for the sharing and celebration of bets through their BetBook platform. A lack of live streaming does prevent the app from getting a higher spot on the list.
The quickest way to download the PalmerBet app is to visit their website on a mobile device and hit the link for either iOS or Android. The design of the app feels very lightweight and easily navigable through a left-hand menu that expands. There is a big nod towards the racing on the home page, and skipping through Totes and exotics was easy. The racecards were nicely detailed too.
Beyond the racing and greyhounds, there's is a very solid, varied sportsbook on top of that. There's nothing particularly flashy or showy about the PalmerBet app, which had a big overhaul in 2019, but it works very well. Account sign up can be done directly from the app as well.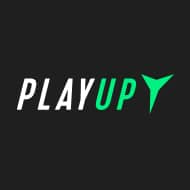 PlayUp
Although they are one of the newcomers to the industry (launched in 2019), PlayUp has come up with a very good sports betting app. It has comfortably made our list of the best betting apps. Their mobile website wouldn't rank very highly on any list at all, but they have knocked it out of the park with their app.
After downloading the app, sign up is quick through the PlayUp app. Accessing the core of the app, the sportsbook, then you can see how good of an interface they have. The colour scheme may not appeal to all, however. It's worth noting that PlayUp and Draftstars are owned by the same company, so there are a lot of similarities between the apps of the two parties.
There is such good sports coverage on the mobile app and they push out a lot of excellent fantasy sports action as well. That's something that you don't get everywhere. The app is fast and secure. PlayUp lacks live streaming on their app, but there are promos and specials exclusive to the platform to enjoy. 
SportsBetting
SportsBetting is another of the Australian owned bookmakers that get on our list of the best betting apps. They have a mobile app and it's simple and straightforward. That's not a bad thing and actually, of all the betting apps on this list, the Sports Betting app was arguably one of the very best for menu navigation.
It's quick, easy to read and just like their website, which they boast as being no-gimmicks, you perhaps expect nothing less. The downloads for the apps (iOS and android) can be done right from the Mobile Betting link on their site. 
SportsBetting only serves up fixed odds betting and there is a very heavy presence of horse racing on the site. The SportsBetting app is probably not one that we can celebrate for a lot of features, but the navigation, especially through the race meetings in the app, is very good. It's just basic functionality done well.
There are not any frills like live streams and big offers. But after downloading the SportsBetting App an account sign up can be done right there on the mobile device. They are also well known for their excellent customer support and have a good account management section to boot.
Pros & Cons of mobile betting
There are a lot of good advantages to wagering on the go through a dedicated mobile app. The key reason for doing so is the speed of operation. If you stack up a bookmaker app against a bookmaker's mobile website on your device, the former is likely to be a lot quicker and a lot simpler in operation.
Not every website is fluid enough to adapt to really cohesive mobile betting. So the app, as well as running less data, is a big plus of using an app. Another advantage of having a mobile betting app for your preferred bookie is security. A lot of the apps will allow you to lock out and have to enter a pin to access.
That's a good layer of security and of course, just the freedom and mobility that the apps bring to the table makes a strong enough case on its own. Live streams will more likely run on apps than on a mobile site too. 
Australian bookmakers know they need to provide quick, mobile betting for their customers and deliver app-specific benefits as well. Throw in the extra advantage of seeing markets wherever you are, and mobile betting is an amazingly convenient thing.
As with the pros so come the cons. Having quick access to a mobile bookmaker app could mean that it's harder to put down. It's not like having to go to the computer, waiting for it to load up and then bring up the website. Access to betting is far quicker pulling a phone out of your pocket and firing up an app.
So constantly looking at bets, just because the app is so quick and easily available, can be a drawback. Betting habits do have to be watched and it could also serve as a distraction in other situations like work. 
Wading through betting markets on a smaller screen than on a computer could also be deemed as a disadvantage to some punters. An app is also is likely to be heavier in required processing power than a mobile website version would be. 
Best Betting Apps Summary
At the end of the day, mobile bookmaker apps are convenient and allow for quick betting. They are secure and can provide some nice features along the way. It's a good way to keep track of your betting and as a final summary of the best betting apps, here are our top five.