Pointsbet Australia Review 2023
18+ | Don't let the game play you | Stay in control. Gamble responsibly | Gamblinghelponline.org.au  
PointsBet Australia is one of the rare, if not the only, spread betting website in the country. They are unique and that is why they are very popular in Australia.
In this review, we will try to give you a better look into this sports betting operator and cover all the important aspects of betting at PointsBet Australia.
Pointsbet Australia Review: Exclusive Registration Codes
| PointsBet Section | Details | PointsBet Referral Code |
| --- | --- | --- |
| NRL Specials | T&Cs Apply | ACTIVATE POINTSBET CODE |
| AFL Specials | T&Cs Apply | ACTIVATE POINTSBET CODE |
| NBA Specials | T&Cs Apply | ACTIVATE POINTSBET CODE |
| Horse Racing Specials | T&Cs Apply | ACTIVATE POINTSBET CODE |
| Greyhound Specials | T&Cs Apply | ACTIVATE POINTSBET CODE |
Pointsbet Australia Many Sports and Markets Available
One of the main advantages of PointsBet is the sheer volume of sports and markets you can bet on. While there aren't as many sports available as on some other, more established sports betting website, it will be hard for you to find a bookie that provides more markets to bet on.
Among the sports available on the website are popular Australian sports like rugby, cricket, soccer, Aussie Rules football, basketball, tennis, horse racing, greyhounds, etc. Of course, there are other sports offered as well, even though they may not be so popular in Australia, like ice hockey, baseball, American football, boxing, darts, and some others.
In terms of betting options and markets, PointsBet has a lot to offer. You can find some really exotic markets here, in addition to standard options for spread betting. Some events can have more than 100 markets, while less popular events still come with a solid choice of betting options.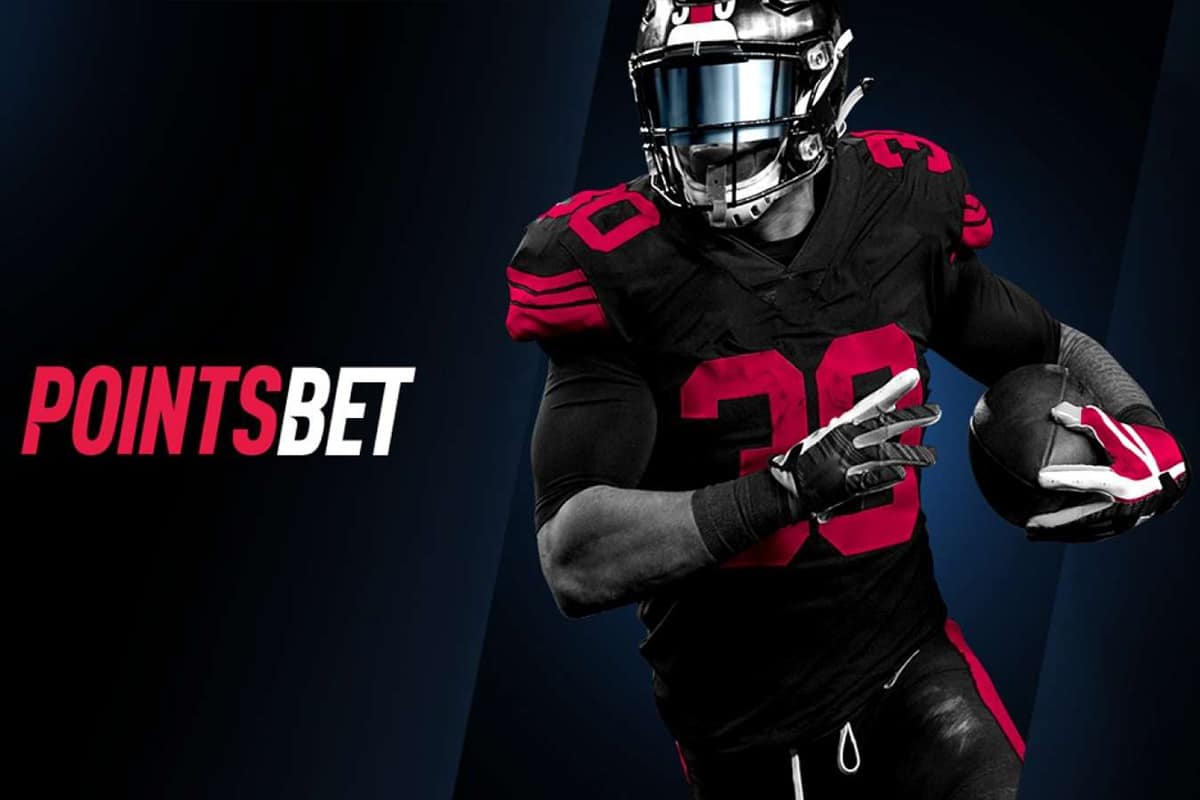 Competitive Odds at Pointsbet in Australia 
You can find very competitive odds at PointsBet, especially when you compare them to some of the other bookies in Australia. Of course, the odds are only marginally better but this adds up over time and makes a significant contribution when you win.
However, it is important to point out that PointsBet is a spread betting website, which means that most of the odds are in margins. This unique form of betting allows you to stay in the game until the very end since you get paid not just for being right but for how right you have been. For example, if you bet on basketball, you can choose to bet a certain amount on every point over or below the given margin or spread.
You can also go down the more traditional route and bet on fixed odds that you can typically find with other bookies. PointsBet has a bookmaker margin of 5.5% and this puts it among the top bookmakers in Australia in this regard. Of course, that directly translates to better odds and more chances to win for their players.
Pointsbet Australia Review: Additional Features
PointsBet is a sports betting operator that has a lot of interesting features in addition to the basic things you can expect from any sports betting website. So, let's take a closer look at those features.
PointsBet has a very clean website. While some may find this web design too minimalistic, we feel that it is very modern and sleek. The entire menu is placed on the left side of the screen but you need to click on the "Menu" icon to open it. Before you do that, the entire website does look a bit empty.
This layout is simple and allows users to navigate the site with ease. You won't have any problems finding what you are looking for and you may jump from one match to another in a matter of seconds so you should never be late to place a bet.
No Live Betting, A Few Live Streaming Options 
Gambling laws in Australia permit live betting online, so you won't be able to find any sports betting website that provides this service. This includes PointsBet as well and that is certainly disappointing to find out.
However, PointsBet has made a bit of progress in another department since they have recently added live streaming to their website. This was a major shortage of PointsBet compared to the competition and it is nice to see that they are working on improvements to their website.
On the other hand, they currently offer only horse racing live streaming. While there is an abundance of live streams with over 2,000 horse races every week, the fact that they don't offer any other sport is a bit of a letdown. Hopefully, this will change soon and we will be able to watch other sports on the PointsBet website in the near future.
Adequate Mobile App
PointsBet follows the modern trends, which means that you can download the PointsBet app for both iOS and Android devices. To get the iOS app, you simply have to find the app on the App Store and download it. The Android app is available for download on the PointsBet website. 
Keep in mind that you don't have to download the app because you can bet on the mobile version of the PointsBet website on your browser, even though downloading the app is probably better when it comes to performance and doesn't take much space anyway.
The app is practically the same as the website, with all the same functions, features and betting options. The events are shown in an orderly manner and you can easily navigate from one event to another. You can use the app to place a bet quickly and without any hiccups.
Final Thoughts on Pointsbet Australia: Recommended
PointsBet is a unique sports betting website because it offers spread betting and that is not often found with other bookies. This is true for other countries as well, not just for Australia. Thanks to this original betting option, PointsBet is already one of the most popular sports betting websites with Ozzies.
However, that is not the only good thing about this operator. Good odds and a great number of sports and markets you can bet on are also a big advantage for this bookie, as well as the modern and sleek website design.
As we already mentioned, live betting is unfortunately not legal online in Australia, so you won't be able to place a live bet on PointsBet as well. You can watch horse racing on live streams but other sports are still not available on the website.
All in all, PointsBet is rightfully considered as one of the best bookies in Australia and they have plenty of room left to grow in the future.