South Philadelphia Turf Club Sportsbook Preview Sep 2023: What We Expect
21+ | Commercial Content | T&Cs apply | Play Responsibly
South Philadelphia Turf Club (SPTC), a land-based betting location found in Philadelphia, Pennsylvania has been among the pioneers in the launching of retail sportsbook and the club will have Greenwood Gaming Company, who is also a parent company to Parx Casino, to thank for. This is our South Philadelphia Turf Club Sportsbook Preview!
SHOW PROMO CODE
PROMO ACTIVATED
Bonus & Offers details
Welcome Offer: TBA
No Deposit Bonus: TBA
First Deposit Bonus: TBA
Risk-FREE Bets: TBA
T&C:
South Philadelphia Turf Club PA is not yet available online. For a great alternative visit Parx Sportsbook & Casino.
T&C's apply.
21+ Responsible Gambling in the US. 
South Philadelphia Turf Club Sportsbook Preview: Welcome Offers & Promotions
| South Philadelphia Turf Club Sportsbook Promotions | Offers () | South Philadelphia Turf Club Sportsbook Promo Code* |
| --- | --- | --- |
| Welcome Offer | TBA | GET PROMO CODE |
| No Deposit Bonus | TBA | GET PROMO CODE |
| First Deposit Bonus | TBA | GET PROMO CODE |
| Risk-FREE Bets | TBA | GET PROMO CODE |
*Please Note: South Philadelphia Turf Club Sportsbook is not yet available. Visit Parx Sportsbook & Casino for a great alternative. The offers will be updated as soon as South Philly Turf Club Sports Betting is available. 
South Philly Turf Club Sports Betting Background: 10 Interesting Facts
Before SPTC got to be a household name, the club launched as Keystone Racetrack which would open its doors in 1974 and the bets that would be accepted included; Casino games and Horse Racing but the club did not live to expectations till 2006 when its name started getting back in the gambling world. By this time, Greenwood Gaming Company was behind the club.
As earlier stated, the club is under Greenwood Gaming who was the second company to apply for the sports betting license from Pennsylvania Gaming Control Board (PGCB) for both SPTC and Parx Casino. The first company to do so was Penn National who applied for Hollywood Casino license to hoist a sportsbook.
For Greenwood Gaming, the $10 Million license application was meant to cover the off-track betting location and the main casino. This would see the club launching a sports betting hub and with Parx Casino in the picture, there was an expectation that sooner there would be a transition to online sports betting after the retail sportsbook is up and running. This is expected as soon as PGCB gives a nod.
After the license was cleared in January 2019, Parx Casino would later launch their temporary retail sportsbook where players would go and place their bets. This would happen at Bucks County Casino. It was made possible through the partnership with Kambi, a sports betting supplier.
The supplier has been a popular name in the sports betting industry with Draftkings online sportsbook being powered by it. Plans to launch a permanent Parx retail sportsbook are underway and this will happen at Parx Casino.
After some few days, SPTC would also roll out their retail sportsbook. The only location that would accept bets outside of casinos. This would also be made possible by Kambi. To confirm the partnership, Kambi Chief Commercial Officer, Max Meltzer quoted, 'The prime location of the South Philadelphia Turf Club offers Kambi a unique platform to reach some of Philadelphia's most passionate sports fans who when going to support their teams also want some skin in the game.'
The SPTC sportsbook would have renovations worth $1 Million made and all this would be done on a 27,000-square-foot facility and it would see some additions done on the televisions to a number up to 150, 7 teller windows, 9 betting kiosks, and digital signage
The sportsbook has its betting hours as follows; Mondays-Thursdays: noon – 12 am, Fridays: noon – 2 am, Saturdays: 10 am – 2 am and Sundays: 10 am – 2 am.
Currently, Greenwood Gaming wants to bring a sportsbook to Valley Forge which would be a merger between Parx Casino permanent sportsbook and SPTC.
With PGCB not giving the online mobile sports betting an okay yet, SPTC players can use the Parx Betslip Builder mobile app which allows them to view odds, create bet slips and with Kambi behind this, a player will get a QR code which he/she will take to the casino for the games to be placed. However, with plans of online sportsbook in the offing, we look at what to expect from SPTC using some of the features seen in Kambi powered online sportsbooks. Let's get a closer look throughout our South Philadelphia Turf Club Sportsbook Preview.
How to Register on South Philadelphia Turf Club: The Key Steps to Know About
In most of the platforms operating in Pennsylvania, some of the basics that are expected while creating an account are that a player must be at least 21-years-old and for a play at the online sites, a player will have to be physically located in Pennsylvania and we would expect different from SPTC online sportsbook.
To confirm the location, Kambi is expected to use the geo-location technology in determining the player's location at the time of play.
Other details that can be expected will include; Name, Date of Birth, Address, Email Address, Password and last 4-digits of the player Social Security Number. There is also an expectation that the option 'strong authentication' that players can opt-in to ensure high standards of security are maintained.
This feature ensures a pin is sent to a player's mobile in the case of a login attempt. The registration process is expected to be simple and fast.
What Bonuses to Expect on South Philly Turf Club – What's on Parx Casino/Sportsbook?
Our South Philadelphia Turf Club Sportsbook Preview would be incomplete without a look at the bonuses we can expect on South Philly Turf Club Sportsbook. Another section that the site will have to get right is on the promotions section where players would expect good returns. This is an avenue that attracts and retains player and expectations would be that there will be a welcome bonus and other promotions expected later on. Looking at Draftkings Sportsbook which launched in New Jersey, PA players would expect their first bet to be matched up to $200. That will act as a welcome bonus and a requirement comes with the offer with Kambi powered sites. The bet needs to be placed within 30 days of opening your account.
The other promotions offered will also carry this time limit requirement, however, the limits may differ from the different promotions offered. Other promotions that can be expected include; Refer-a-Friend, Odds Boost on prop bets and Risk-Free Bets which awards players a $50 bonus for every successful referral. There is also an expectation of sportsbook pools where players can turn their bets of as low as $20 to a possible return of up to $100,000. All the promotions will have various terms and conditions that must be applied by the players to receive the bonuses in totality.
There is no loyalty program offered in Draftkings but it is yet to be seen if the same will apply to SPTC or if there will be a change in that. With SPTC, there is a program dubbed Xclub where players are awarded depending on the plays they have on the platform. There are various tiers in which players move depending on how much they spend and as you go up, players can expect goodies like free plays, invites to special events, buying at the restaurants depending on your tier and more. Through this, we expect that the loyalty program will have to find its way with the sportsbook being anticipated.
Since South Philly Turf Club parent company is Parx Casino Sportsbook we could expect also similar offers. So, let's take a look at the offers and bonuses of Parx Casino Sportsbook.
| Parx Casino & Sportsbook Offers | Bonuses () | Parx Casino & Sportsbook Promo Code |
| --- | --- | --- |
| Parx Casino Welcome Bonus | 5,000 credit coins | OBTAIN PARX CASINO PROMO CODES>> |
| Parx Sportsbook Welcome Bonus | Up to $250 Risk-Free Bet | OBTAIN PARX CASINO PROMO CODES>> |
| Parx Sports Betting | $10 Free Bet for New Sign-ups | OBTAIN PARX CASINO PROMO CODES>> |
| Daily Login Bonus | Win up to 3,000 credit coins | OBTAIN PARX CASINO PROMO CODES>> |
| REAL Money Online Casino | TBA | OBTAIN PARX CASINO PROMO CODES>> |
| VIP Bonus | Exclusive offers for loyal players | OBTAIN PARX CASINO PROMO CODES>> |
South Philly Turf Club Sports Betting Preview: What Games Will Be Included
With the sportsbook, this will have to be the major section in which the players will expect attention. The number of games determines the players that will be creating an account with SPTC. Some of the popular sports games we expect will include.
Basketball – NBA, NCAA men's basketball tournament, NHL College basketball
Football – NFL
Soccer – Top leagues like English Premier League, Spanish La Liga, French Ligue 1, Italian Serie A and Germany Bundesliga
Horse Racing – Kentucky Derby, Breeder's Cup
Boxing
MMA
Tennis
Golf
Betting Types
For this section, players will expect various betting options to be incorporated and some of the popular types that can be expected will include;
Straight Bet: This is normally a bet where a player gives a straight win or loss and expect the returns thereafter
Parlays: This is a type of bet where there are two or more bets combined and in a case where one bet loses, the whole bet losses
Prop Bet: This is a type of bet where players can bet on individuals, team or outcome. Bets like 'team to score the first goal' will fall here. Basically, this is a bet that is projected to the events within a game.
Futures: This is a type of bet where a player bets on future events. With the release of schedules earlier, a player can bet on the team to take the NFL title home in the oncoming season
Teasers: This is a type of bet which can shift a current point spread to different directions
Over/Under: This is a type of bet that determines the overall total of various selected odds. Over 2.5 goals will ensure that the goals must be 3 in the game. A score line like 2-1, 3-0 or 1-2 will all be winning bets
Live Betting
This is also called in-play betting where players can place a bet on an ongoing game. This feature has always been known to offer profits to players as a result of the enhanced odds on the live events. With SPTC, players will expect the live events to be on games like; MLB, NHL, NBA, and the NFL games just to name a few. The soccer games are also other avenues that the players place in-play bets on. Kambi powered sites have always offered the feature and ensured that it is fast in the updates and one will not experience lags. With the platform being friendly ensures that placing of these bets gets easy and fast. In here, players will also expect huge odds and various markets all for the benefit of the players.
Cash Out
This is another option that is expected to find its way to SPTC. What this feature brings is that players can get returns before a game is over. The cash out option comes in handy to help players lock in profits and minimize risks. The cash out option is not expected to be offered on all the sports and some select sports will have the option.
How to Access the Platform
With the sportsbook on the offing, players will expect to access the services through various mediums and with Kambi, we expect that they will launch a browser-based platform whereby there will be no download required and that the players can just follow the sites link and proceed to play the games. Here are some of the platforms we expect players to use while accessing the site;
Desktop: Players can expect to use desktop browsers like Chrome, Safari, Edge, Firefox and other browsers. Through this, players will expect to place bets, process payments, access promotions and more. The various betting types will also be incorporated in here and features like live betting and cash out options can also be expected.
Mobile: This is another platform that the players can expect to access the services. With the mobile, other mediums like tablets will be incorporated and through the mobile platform, players can access the site in two ways. Through the site or an application. Like the desktop version, players will expect to access the services through mobile browsers like Chrome and Safari. To the mobile application, it is expected that Android users and iOS users can access the application free of charge and with the application, it is expected that the technology behind it ensures that a friendly easy-to-use application is rolled out. The mobile platform is also expected to carry our services like; viewing results and game statistics like head to head and more. Players can also play the games, access promotions and bonuses, create an account and process the payments. With options like in-play betting expected and cash-out features, players can expect their entry on the mobile platform. What's more, this medium ensures that the punters play at their own comfort. We do not know of course what to expect exactly since this is a South Philadelphia Turf Club Sportsbook Preview.
Payment Methods
Deposit: This is another important avenue that players will expect to be ironed out. The modes are expected to be flexible, convenient and fast. With Kambi, there is less to complain about how fast these processes have seemed from the sites they have powered. Some of the modes we will expect include;
Credit/Debit Cards
PayPal
SPTC Prepaid Card
Bank Transfer
Check
Cash at SPTC Cage
PayNearMe
Withdrawal: The process is also expected to be fast and some of the modes that are expected will include;
PayPal
Credit/Debit Cards
SPTC Prepaid Card
Bank Transfer
Check
The latter modes (Bank Transfer & Check) will be slower as compared to the others.
Customer Support Quality
Finally, another section that will be essential to the sportsbook. With the site launching online, many questions, clarification, and assistance will be required and this section is expected to step in. Various modes that we expect here will include;
The customer support services offered by Kambi have not been the best and players will hope there is a revision of this to add up modes like Phone Support and Live Chat.
Final Thoughts: We Can't Wait!
With PGCB expected to give the green light, this is what players can expect and they would hope for even better deals than other Kambi-powered sites in New Jersey. As it stands, the date to launch them is not confirmed and the information about the online platform is vague just like the information about Parx Casino. However, with a little insight about Kambi, we believe the sportsbook will be received positively
Top 3 Alternatives to South Philadelphia Turf Club Sportsbook
FanDuel 
Fanduel Sportsbook offers all of the leading US sports events, as well as international ones, such as Cricket, Rugby or Soccer. Us our Fanduel promo code and get up to $500. One of the best welcome bonuses in the market. FanDuel also offers a great mobile application, very easy to use and smooth. What is more, you can play fantasy games. FanDuel is definitely one of the best sportsbooks in the US.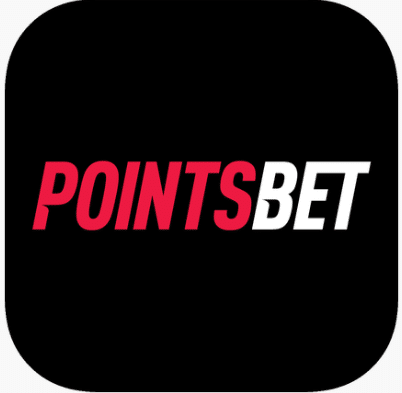 Pointsbet NJ 
PointsBet has taken over the New Jersey gambling market by a storm due to its special 'Pointsbetting' feature. Partner to Meadowlands Racetrack, PointsBet has definitely a very interesting sportsbook and also great promotions. You can get up to $500 in free bets. You will find a great variety of games and a very user-friendly site. What we like about Pointsbet is the promotions change all the time according to the games.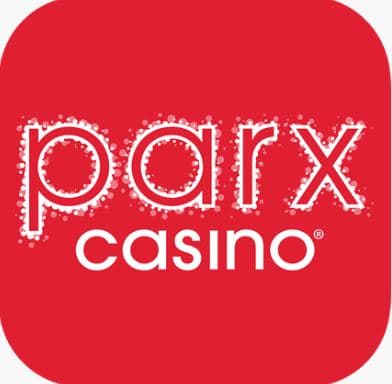 Parx Casino & Sportsbook
Parx Casino is very known in the state of Pensylvania. The site has main segments of games and sportsbook alternatives making it a leading site in the state of Pennsylvania. Soon it will launch its sportsbook and it will definitely be even bigger. For now, you can check the offers of Parx Casino here.
South Philadelphia Turf Club Sportsbook Preview Valid Through:
[kkstarratings]