Northern Winz Online Casino Preview Apr 2021: Slots, Keno & Sportsbook
Northern Winz Hotel & Casino is one of the finest casinos in North Central Montana. This resort is not as large as some others but it does provide plenty of fun games for their guests. This is our Northern Winz Online Casino Preview.
SHOW PROMO CODE
PROMO ACTIVATED
Bonus & Offers details
Welcome Offer: TBA
First Deposit Bonus: TBA
Welcome Offer Sportsbook: TBA
Free Bets: TBA
T&C:
Northern Winz Online Casino is not yet available. Visit PlayMGM instead.
T&C's apply.
21+ Responsible Gambling in the US. 
Northern Winz Online Casino Preview 2020: Welcome Offers & Promotions
*Northern Winz Online Casino is not yet available. Visit William Hill US instead. This article will be updated as soon as Northern Winz Online Casino is available.
Northern Winz Casino: Interesting Facts
Northern Winz Hotel & Casino is located in Box Elder, Montana. You can find this resort just 14 miles south of Havre, right off Highway 87.
The Northern Winz Casino opened in February 2007. It is spread over 20,000 feet and it is open every day from 10 AM to 2 AM, except for Friday, when it is open from 10 AM to 8 AM, and Saturday, when it is open for 24 hours. This resort is operated by Chippewa Cree Tribe, the smallest Native American tribe in the state of Montana. This tribe owns one of the last established reservations in the state, The Rocky Boy's Indian Reservation, which is also the smallest reservation in the state. It is worth noting that they also own and operate the Northern Winz II, a much smaller casino that spreads over 2,500 feet of the gaming floor. It is located in Box Elder as well but on the Rocky Boy Road.
Northern Winz Hotel & Casino consist of a casino, a hotel, and a restaurant. We will talk more about the casino later but first, let's take a look at their lovely and cozy hotel and their award-winning restaurant. Northern Winz Hotel offers 10 rooms, 6 of which are Standard rooms and 4 of which are Suites
The hotel is very clean and modern, with friendly staff that caters to their guest's needs. The hotel has one large restaurant, the Northern Whiz Restaurant, where you can get delicious food. This includes different specials of the day from various cuisines, like chicken Alfredo, carnitas with rice and beans, hot roast beef sandwich, New York steak, crab legs, and many other special dishes. Starlight Steakhouse & Café and Rattlesnake Bob's Sports Bar are also part of the Northern Winz Hotel & Casino and you can get your favorite drinks and snacks at these establishments. Starlight Steakhouse & Café is a nice, cozy café and restaurant that serves a full menu.
Rattlesnake Bob's Sports Bar is a full bar that also serves a limited appetizer menu. In addition to the casino, you can entertain yourself by playing various arcade games, as well as billiards.
In fact, Northern Winz often holds pool tournaments for their regular visitors, which are usually held on Saturdays. Of course, the hotel also has a gift shop where you can buy souvenirs for your loved ones.
Northern Winz Casino Preview: Slots, Keno and Poker
Northern Winz Casino is not a large casino, but it does sport enough casino games to keep you entertained for quite a time. However, we must point out that this casino, like all of the casinos in Montana, doesn't offer live table games due to the gambling laws in the state. What you will find at the Northern Winz Casino is a bunch of different slot games. The casino boasts over 200 Vegas-style machines featuring Poker, Keno and Reels. Some of the machines have payouts of up to $20,000. The slots are Class II bingo slots and Class III slots. While the number of slots is not impressive, it does provide you with a nice variety of choices. The casino also features Cubby's Den poker room. This poker room is equipped with 4 poker tables where you can play live action poker every Thursday. You can try your luck at various games like NL Texas Hold 'em, Spread Limit Hold 'em, Omaha Hi, Omaha Hi-Lo, 7 Card Stud, 7 Card Stud Hi-Lo and Razz. There are also bi-monthly poker tournaments available. You can also find a Keno room at the casino. This room is where occasional bingo games are also held. Northern Winz Hotel & Casino also offers discounts for senior citizens and offers other promotions that include restaurant discounts and casino bonuses.  It is worth noting that Northern Winz Hotel & Casino allows their guests to use a variety of payment methods, not just cash. This includes personal checks, American Express, Visa, Discover, and Master Card, but they also accept Canadian Dollars in cash. Of course, this is a Northern Winz Online Casino Preview.
Sports Betting – Northern Winz Future
Chippewa Cree Tribe entered a multi-year agreement with the Newgioco Group to deploy their sports betting platform at the Northern Winz Casino. This partnership came as a result of the Supreme Court decision that legalized sports betting across the USA. With Newgioco looking for a way to expand their market share across many tribal casinos in the US, this partnership may also bring sports betting online, if Montana decides to legalize online sportsbooks.
What Can We Expect?
For our Northern Winz Online Casino Preview, judging by the words of Raymond Parker, General Manager of the Northern Winz Casino, we can expect a complete betting platform to be delivered by Newgioco. Here is an excerpt of his statement:
"They were the only betting provider we found that dedicated a team of experts to quickly customize an indigenous game offering for tribal casino operators. To reach our selection of Newgioco, we considered their unblemished track record of regulated sports betting and virtual gaming operations in Europe, their united team approach to working with us, as well as the extraordinary customization and in-depth risk management of the ELYS platform that perfectly suits our unique tribal needs."
While sports betting in Montana is yet to be legalized, this decision will not catch Northern Winz Casino unprepared. They wish to be the pioneers of Class 1 indigenous games and provide a secure, well-regulated environment for their visitors to wager their bets on sports events.
Since all of this is still in the early stages of planning, we can only anticipate how the Northern Winz Casino sportsbook will look like. We can safely assume that they plan to offer a variety of sports markets to bet on, especially those sports that are particularly popular in the USA, like football, basketball, ice hockey, baseball, and MMA.
Of course, we can also expect soccer to be one of the sports available at the Northern Winz Casino sportsbook since it is the most popular sport worldwide. Perhaps we can also expect horse racing to be a part of the Northern Winz Sportsbook.
What about Odds and Games?
When the sportsbook becomes active at the Northern Winz Casino, it is safe to assume that their odds will not be the best on the market. As it is usually the case, sports betting operators that are just starting in the business have to be careful and conservative with their odds.  However, Northern Winz may be able to offer a bit better odds because they are already in the gambling business and it is expected that they will use some of the profits from their casino and hotel to boost their odds at least a bit.
As far as potential games or sports markets go, we can expect that Northern Winz will offer some of the standard games, like the final score, over/under, Asian and European Handicap, etc. We can also expect live betting to be a part of the offer since that is something Newgioco can deliver because they have plenty of experience with it.  In fact, perhaps they will incorporate virtual sports in the Northern Winz Sportsbook as well, maybe even e-sports since it is becoming increasingly popular all over the world. Of course, this is a Northern Winz Online Casino Preview and things might be different.
Is Online Sportsbook Possible?
Considering the simple fact that the Northern Winz currently doesn't even have a website, as well as the fact that online sports betting in Montana are currently just a distinct possibility, it is safe to assume that the Northern Winz is not even close to having an online sportsbook. However, once they get their sports betting lounge going and gain some experience in the business, we may expect them to venture into online betting if it ever becomes legal in Montana. In fact, if that happens, we could also expect them to provide their guests with the full online gambling experience and incorporate online casino on their website as well. After all, they do have enough knowledge about casino games since they already operate a land-based casino. This would probably mean that the Northern Winz website will include different slot games, table games, poker, bingo and keno in their offer as well. After all, they already provide all those casino games in their casino, with the exception of table games which they are not allowed to include in their offer at the moment due to the state of Montana laws.
Our Review and Expectations for Northern Winz Casino
At the moment, Northern Winz Hotel & Casino is nothing more than a small casino in Montana where you can play some Class II slot games, occasional poker tournament, and keno. Of course, there is also a hotel and restaurant where you can have a nice meal and a room with arcade games and billiard for entertainment. However, with their new partnership with the Newgioco Group, it is obvious that Chippewa Cree Tribe has ambitious plans for the Northern Winz Casino. Once Montana passes the law allowing sports betting in the state, Northern Winz should immediately become a major player on the market because they will be well-prepared for the new business of sports betting.
They already have a plan in place, they have a couple of locations where they will be able to incorporate the sports betting platform Newgioco is developing for them, and they have enough experience in the gambling industry since they already operate a casino. All of this is enough for us to conclude that they will have a successful business in the sports betting industry in the future.
However, we must point out that it is a bit disappointing that the Northern Winz Hotel & Casino doesn't even have a website at the moment. Our guess is that this is something they will look to correct as soon as possible in order to improve their reputation and start fulfilling those ambitious plans they have. A fully-functional website is a foundation for a successful business today.
Top 3 Alternatives to Northern Winz Casino
SurgarHouse Casino 
This casino boasts some 200 slots, all of which are Class II gaming machines, which is very similar to what you can find at Northern Winz Hotel & Casino. In addition to this, you can also play bingo, keno, and poker Also SugarHouse Casino has a great sportsbook. Enter our exclusive SugarHouse Casino Promo Code PLAYMAX.
Golden Nugget Casino 
Golden Nugget Casino e casino features slot machines that include keno, poker, and online games. You can also find a poker room where you can play NL Texas Hold'em and Dealers' Choice cash games and tournaments. Use our exclusive Golden Nugget Casino Promo Code and get extra offers and promotions.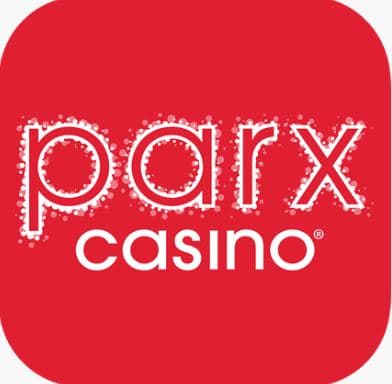 Parx Casino 
Parx has more than 150 Class III gaming machines, which includes various reel slots, keno, and poker machines. The casino also has a non-smoking room with more than 20 gaming machines and a bingo hall with 500 seats where you can play high-stakes bingo. Now it also has a sportsbook. Learn everything about it here.
Northern Winz Casino Online Preview Valid Through: December 2020
[kkstarratings]